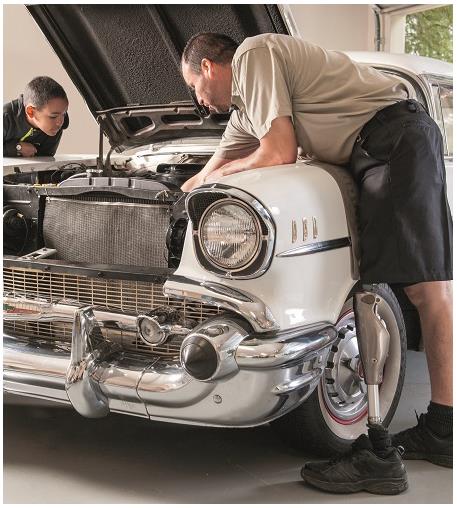 Microprocessor Knee
JOD0
Computerised knees feature an on-board micro-processor which receives feedback from sensors inside the joint and foot.
The micro-processor uses the received data to constantly adjust the knee in real time to match the user's walking characteristics. In this respect they are type of enhanced hydraulic system where the computer operates the control valves in the knee to restrict or allow the flow of hydraulic fluid.
Micro-processor knees can adjust to different walking speeds, terrain and situations and may also exhibit 'stumble recovery' features.